Unconventional GoPro Camera Uses
I picked up a GoPro camera in early 2013, before going over to Hawaii, and used it to take snapshots while in the water. Since then, it's helped me get some great outdoor photos and, in general, it's a decent wide-angle lens camera.
A few weeks ago, the Southern California-based hardcore band Chain of Strength played a show in Washington, DC. This band was easily one of my favorites as a teenage kid and the show was likely to be a good time. I'd never heard of anyone shooting live band photos with a GoPro and, not wanting to deal with a full-size camera inside the venue, I put the action cam in my back pocket and decided to give it a try.
The camera did well in low light conditions when shooting video. The clip below is the second song in their set. I used the waterproof housing to provide some dampening of the sound and this actually produced a good result.
In photo mode, the camera struggled to capture good images with the usual approach. This was basically due to a lack of flash. What I ultimately did was use the 5–10 other photographers near the stage and anticipate moments when they would all be firing shots, setting my own camera on burst mode at 30/3 sec. This worked out great. Below are a few that I posted to my Instagram account…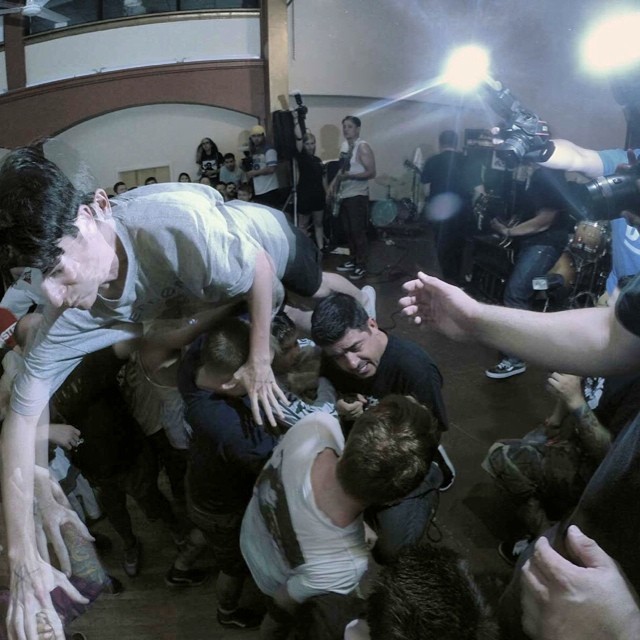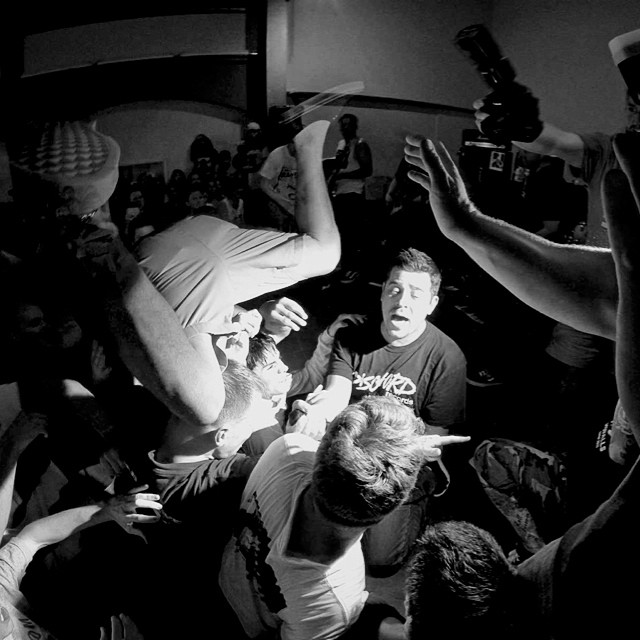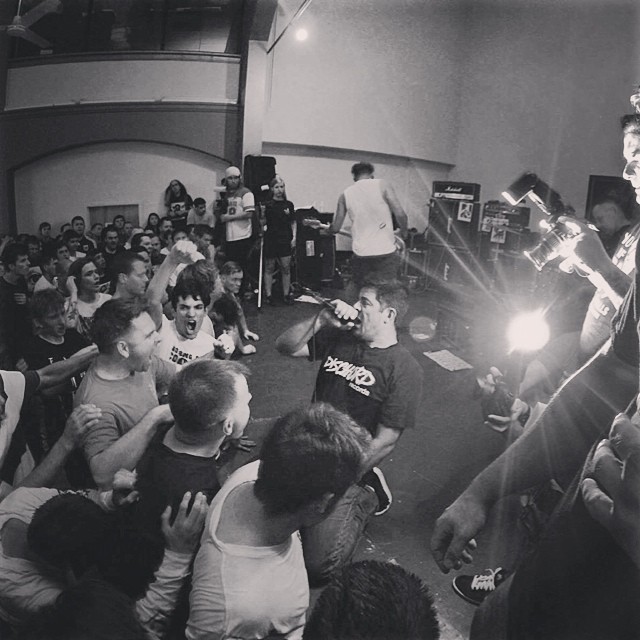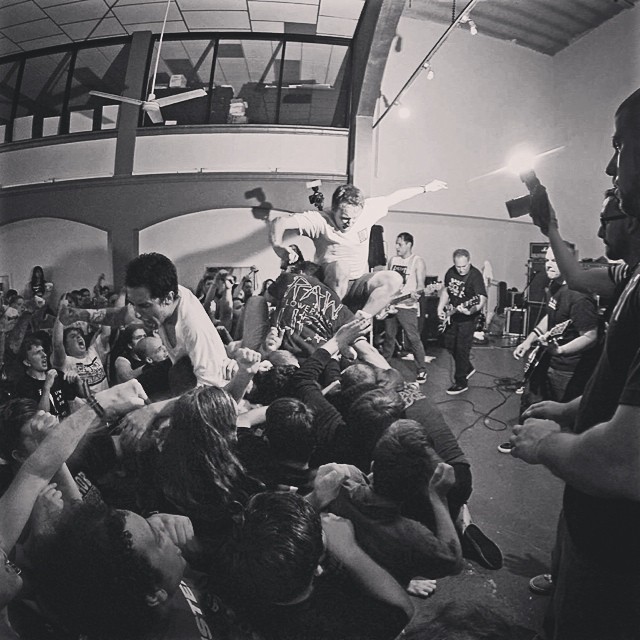 The first photo in the series above was mostly untouched aside from some basic adjustments in Photoshop. Further along, I tinkered with the standard Instagram filters and I think the effect laid on the last two images compliments the energy of the band quite well.
Below is an additional photo from the set…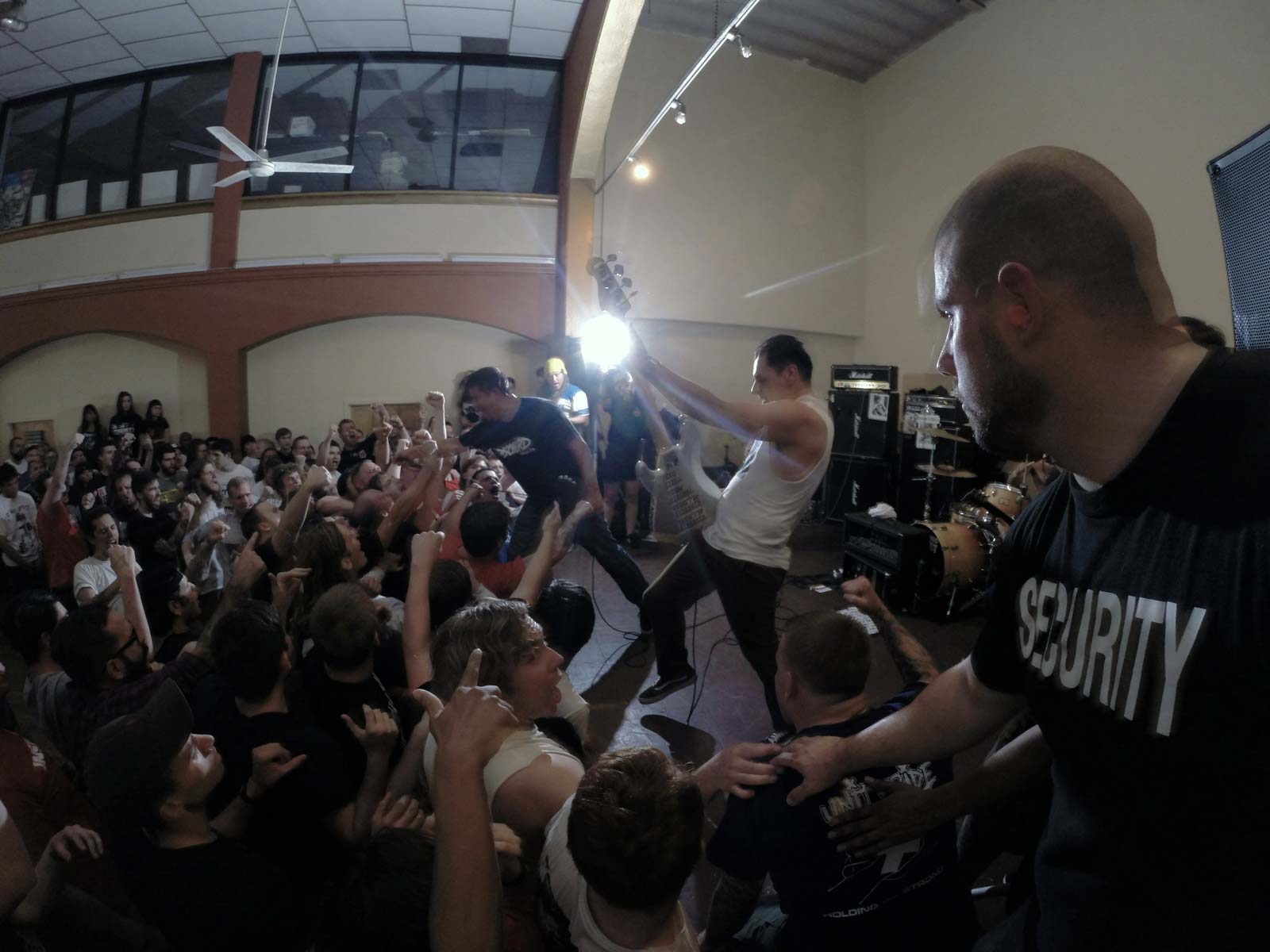 For comparison's sake, here are a couple taken with an iPhone 5s…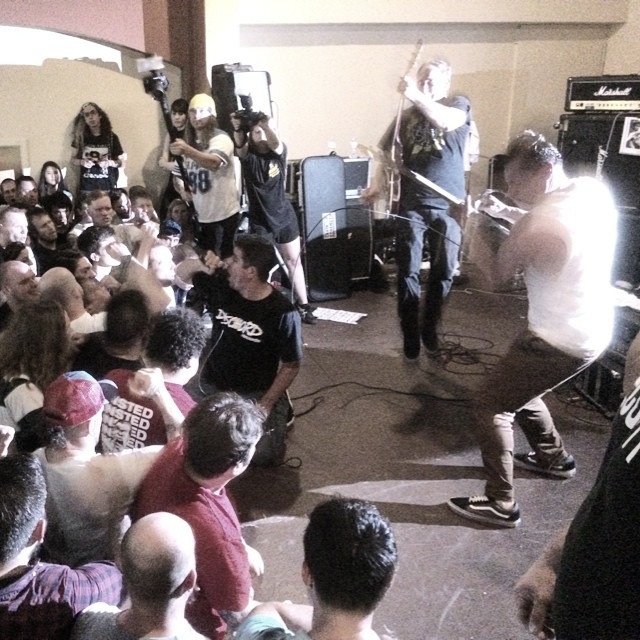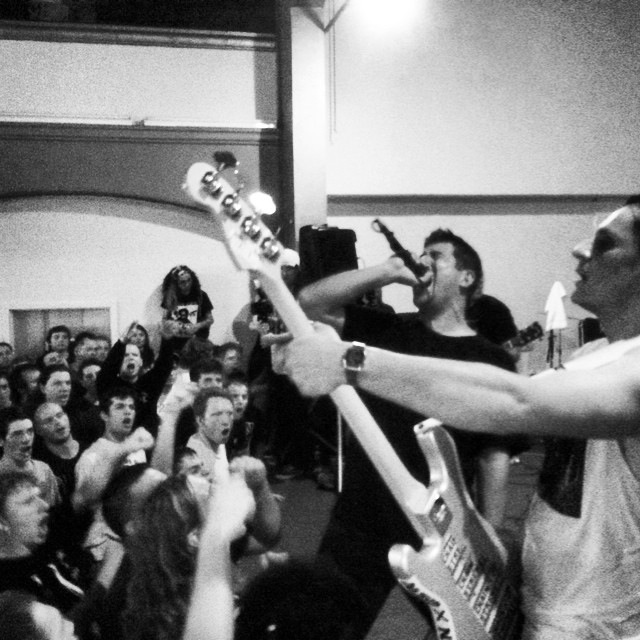 Overall, the GoPro doesn't come close to what one could capture with a good quality DSLR rig, but the results surpassed my expectations.