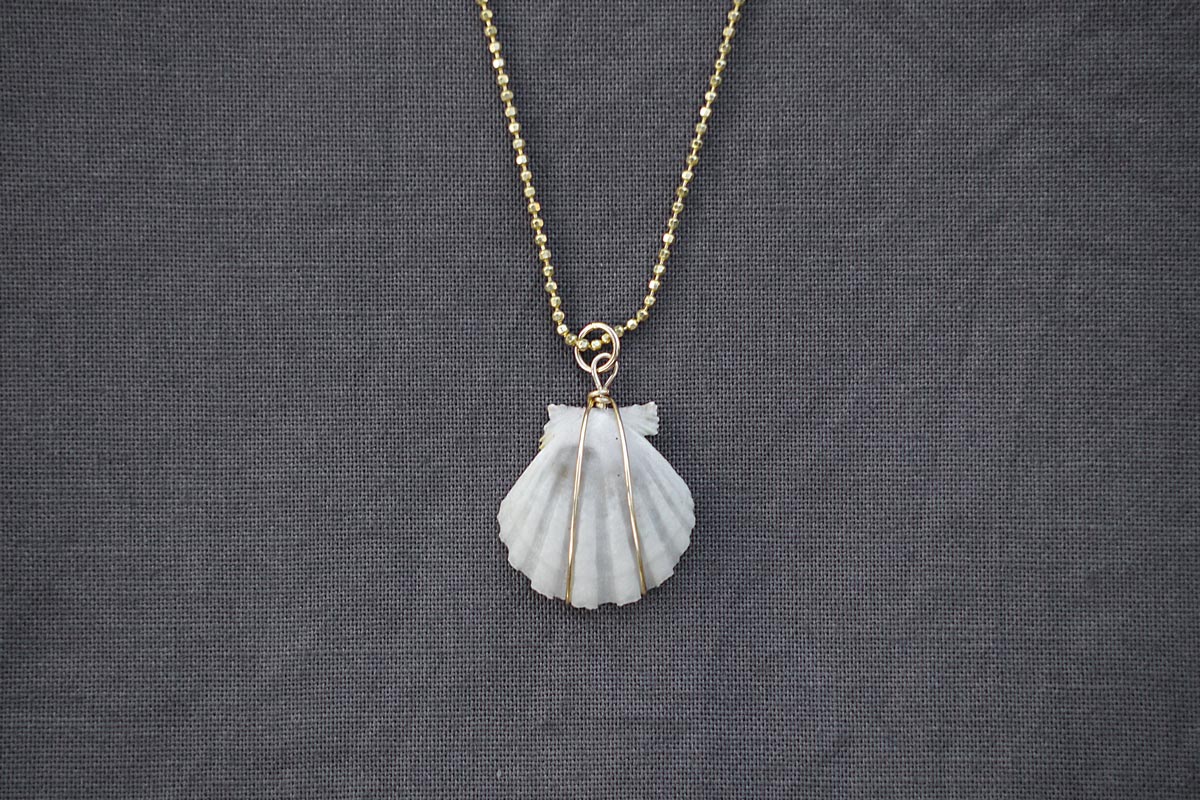 White Hawaiian Sunrise Shell Pendant
$270.00
A rare, elegant white Hawaiian sunrise shell. Collected in waters off the North Shore of Oahu by the Emery brothers of Sunset Beach. Artfully hand-wrapped by Kevin Emery in 18k gold wire with matching gold chain.
This shell was found in a natural, discarded state. No live animal was harmed in the collection of this specimen.
Check out securely and conveniently through PayPal. Item will be carefully packaged and shipped on the next business day after order is received. Shipping is by USPS Priority Mail and delivery is typically in 2–3 days from ship date. You'll receive a tracking number by email after your order goes out.