Things That Don't Pair (But It Would be Nice if They Did)
Ever have two things that are so good, but just don't mix, though it would be amazing if they did? These are two of those things...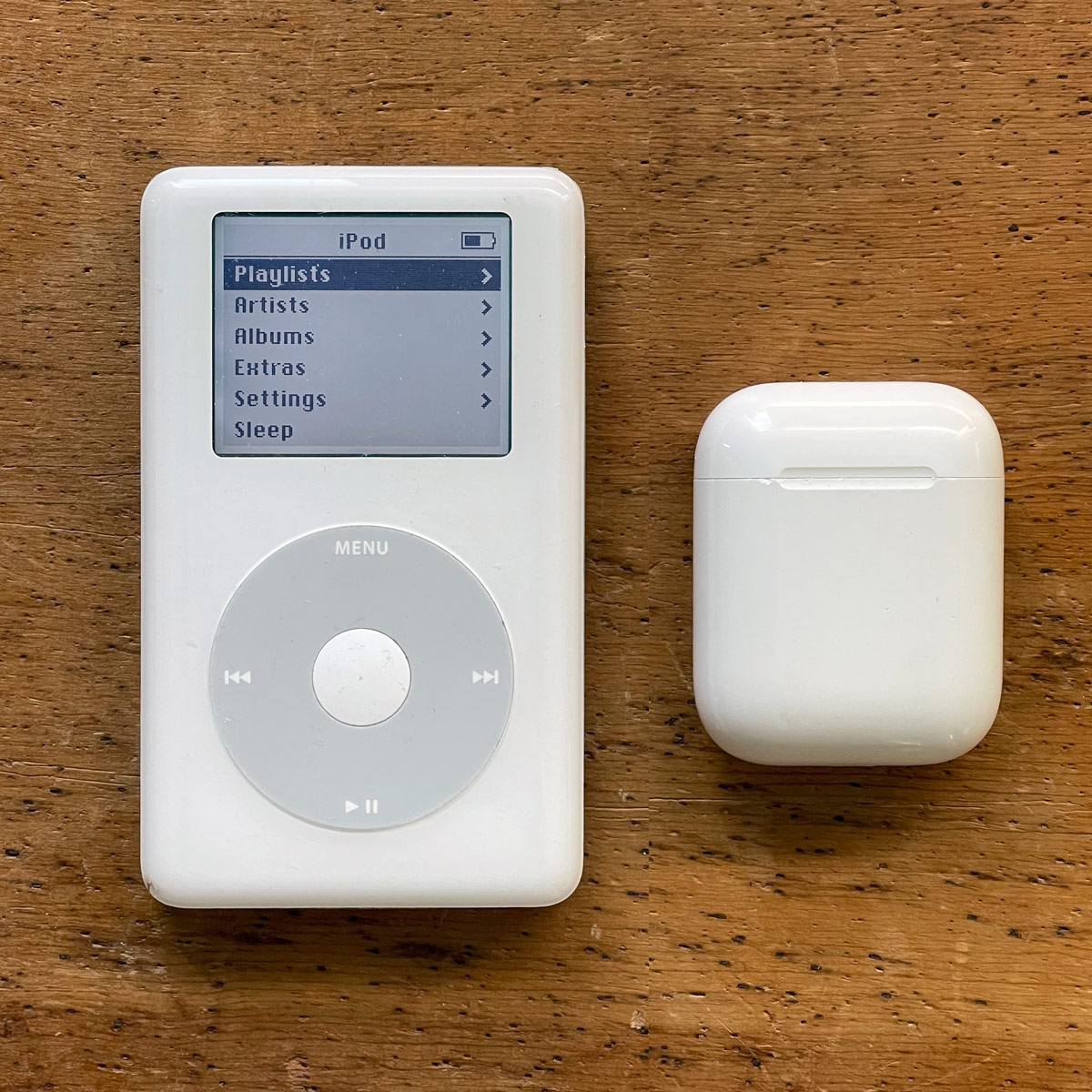 Apple iPod 4G and AirPods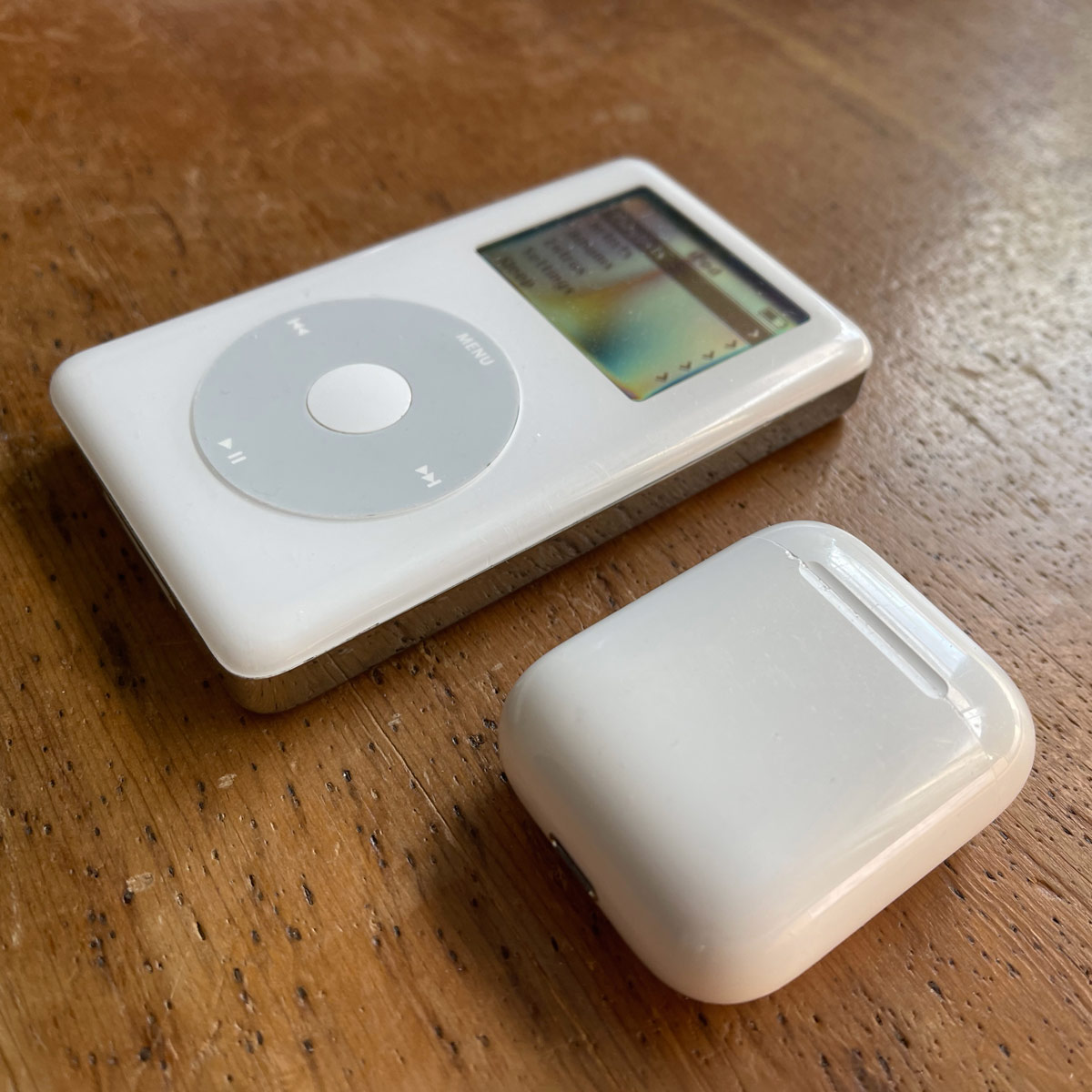 Apple iPod 4G and AirPods
The iPod pictured above is model number A1059 from 2004. It's sometimes referred to as the "fourth generation" iPod. It originally shipped with a 20 GB hard drive. The OS looks charmingly similar to the original MacOS, which shipped in 1984.
In the 18 years since the iPod was purchased, the drive failed and the battery lost its capacity to hold a charge. Recently, however, my 9-year-old son and I made a project out of ordering some parts and repairing it. That was a lot of fun to bring it back to life. The iPod now has a 256 GB flash drive and, because there are no longer any moving parts, the battery lasts for days. And it's basically as light as a feather now.
I've seen some attempts to wire a bluetooth radio to the internals. That might be worth a second project. : )