Six Years, a 'zine by Eric Himle
The more time I spend on digital platforms, the more I enjoy print—especially small-scale print. It feels personal and valuable and real. And getting cool stuff in the mail is better than ever.
Recently, an old friend of mine, Eric Himle, posted on Instagram that he was making a little 'zine of some of his show flyers that he'd made in recent years. Eric's illustration work is outstanding and he's starting to get known in some scenes around the world. The 'zine was something I could get into and I jumped on the chance to order. After a few weeks, an envelope arrived, and it was rad seeing some of his work on paper and bound together in one single little volume.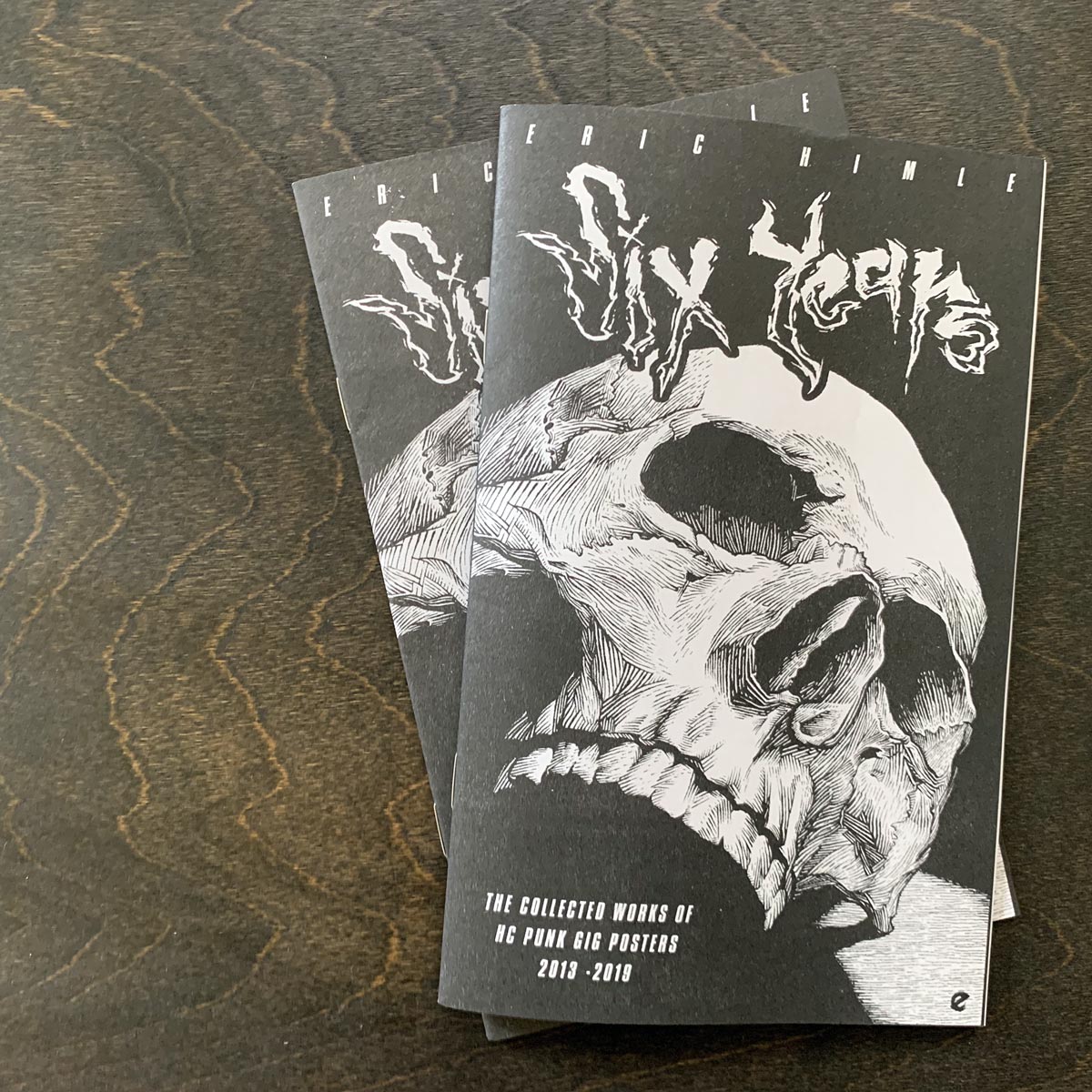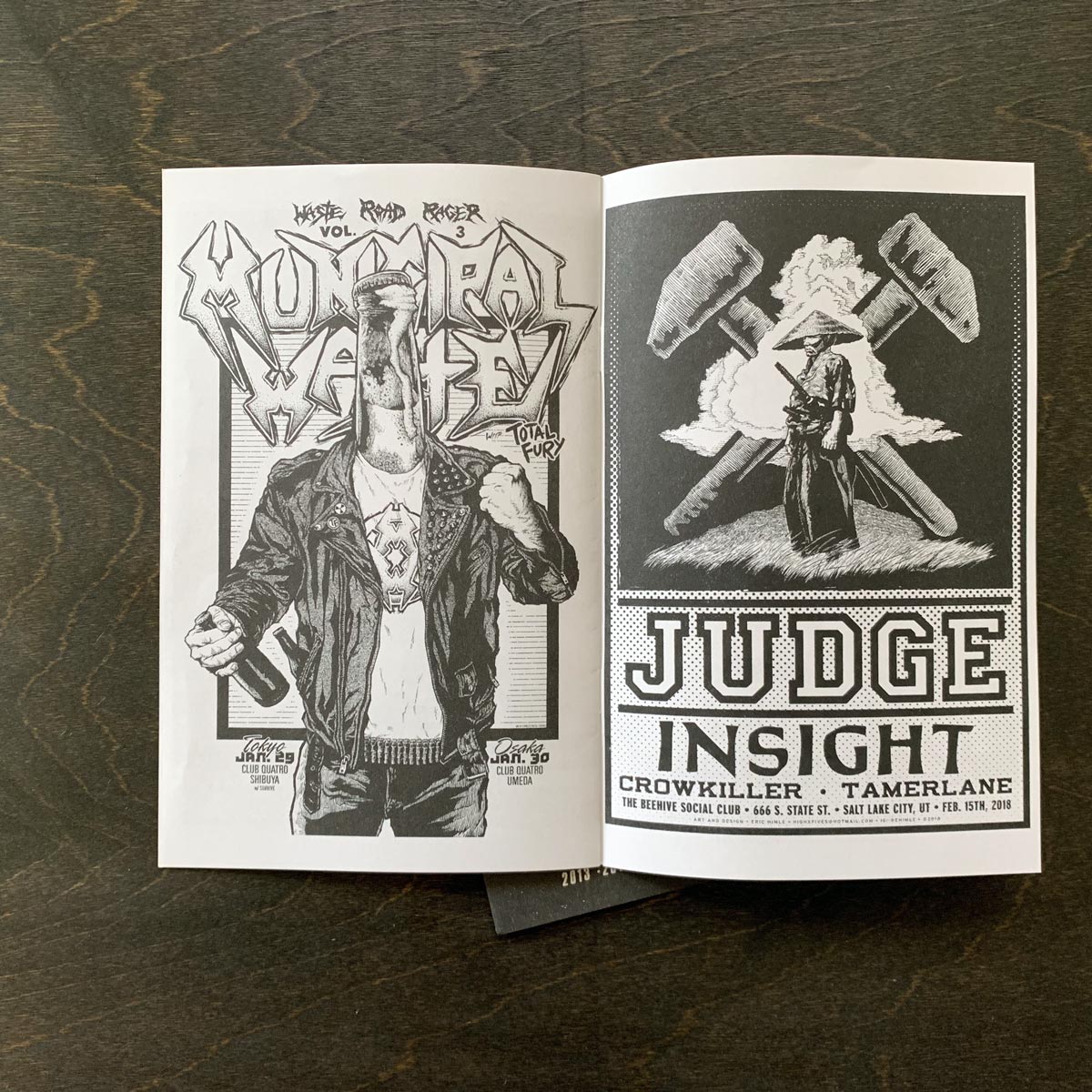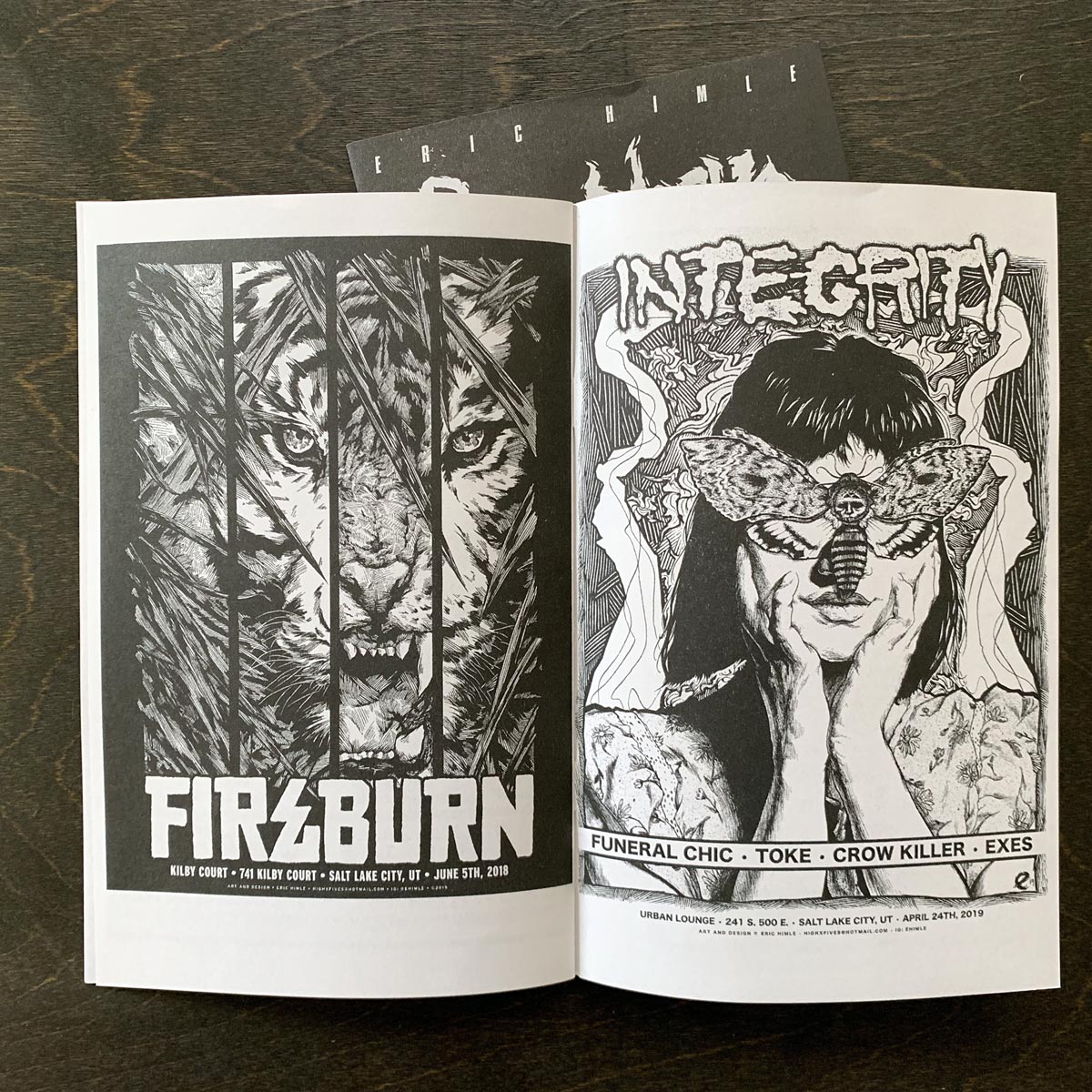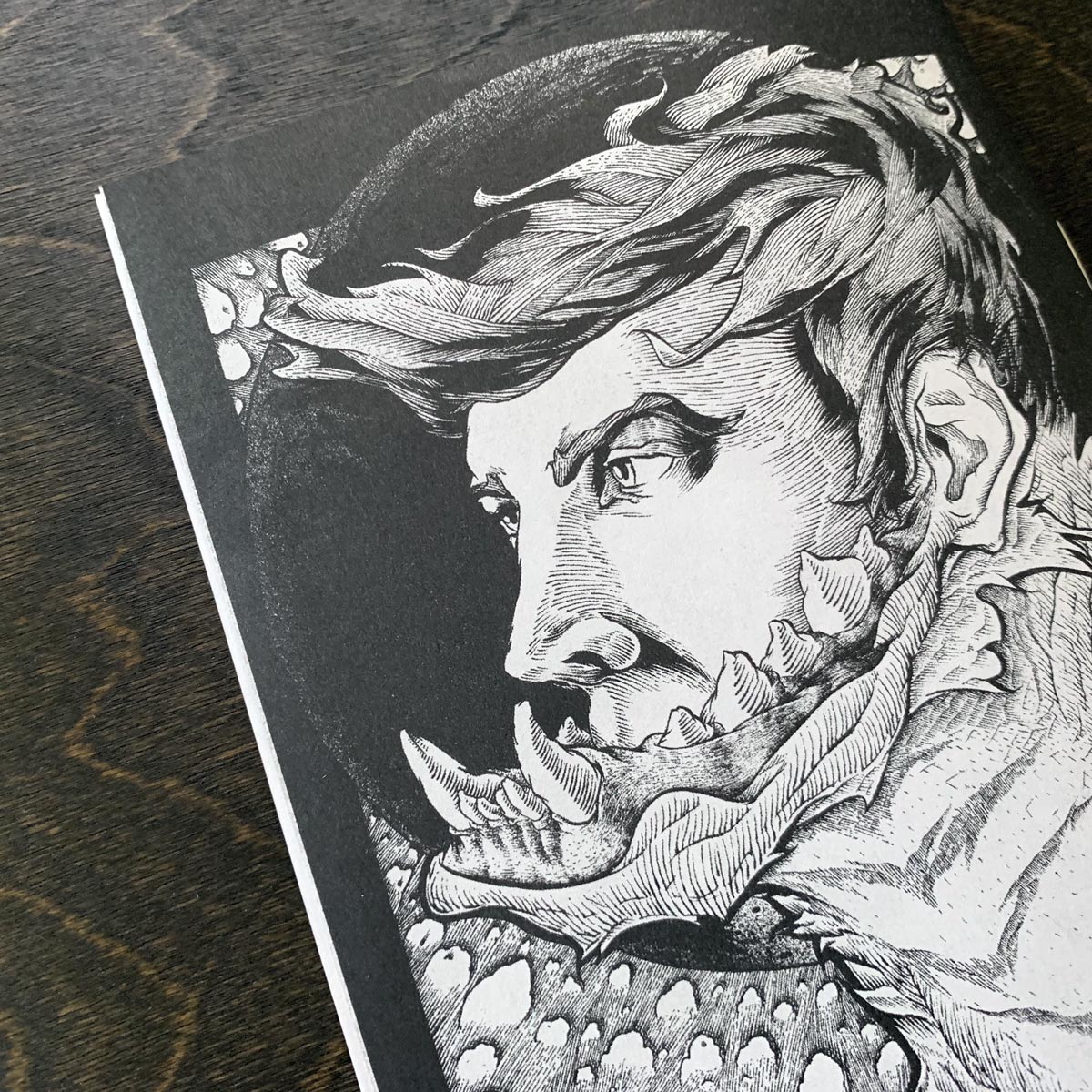 I had to give Eric props for his effective use of the Compacta typeface on the cover—a reference to some classic record cover and t-shirt designs by hardcore bands in the late 1980s. Eric does some amazing illustration work. Check out his Instagram for more.