Portfolio: Website Redesign
Client: Pitaiyo
Date: May 2014
Category: Web development
Skills: Web design · HTML coding · Wordpress theme customization · online booking integration · search engine visibility · photo editing · graphic design
About The Client
Pitaiyo is a fitness studio and lifestyle boutique in downtown Fredericksburg, VA. The business provides a unique program of instruction that fuses Pilates, yoga and tai chi in single 50-minute sessions. You could think of it as traditional yoga boosted by complimentary methodologies. In addition to classes, the business also sells workout clothing, jewelry, nutritional products and related goods.
Project Overview
The client requested assistance making their website more presentable and appealing. After some initial research, I recommended upgrading the outdated Wordpress theme to one that provided responsive layouts and doing a general site cleanup. I also recommended integrating the client's online booking platform with the new layout, so that customers could book classes online without leaving the client's website. The finished product was a website that was better organized, more aligned with the client's brand, performed better on search engines, and gave the businesses' customers a better overall user experience.
Screenshots
The screenshots below were taken in February 2016 but generally reflect the updates done at the time the project was completed.
Before

After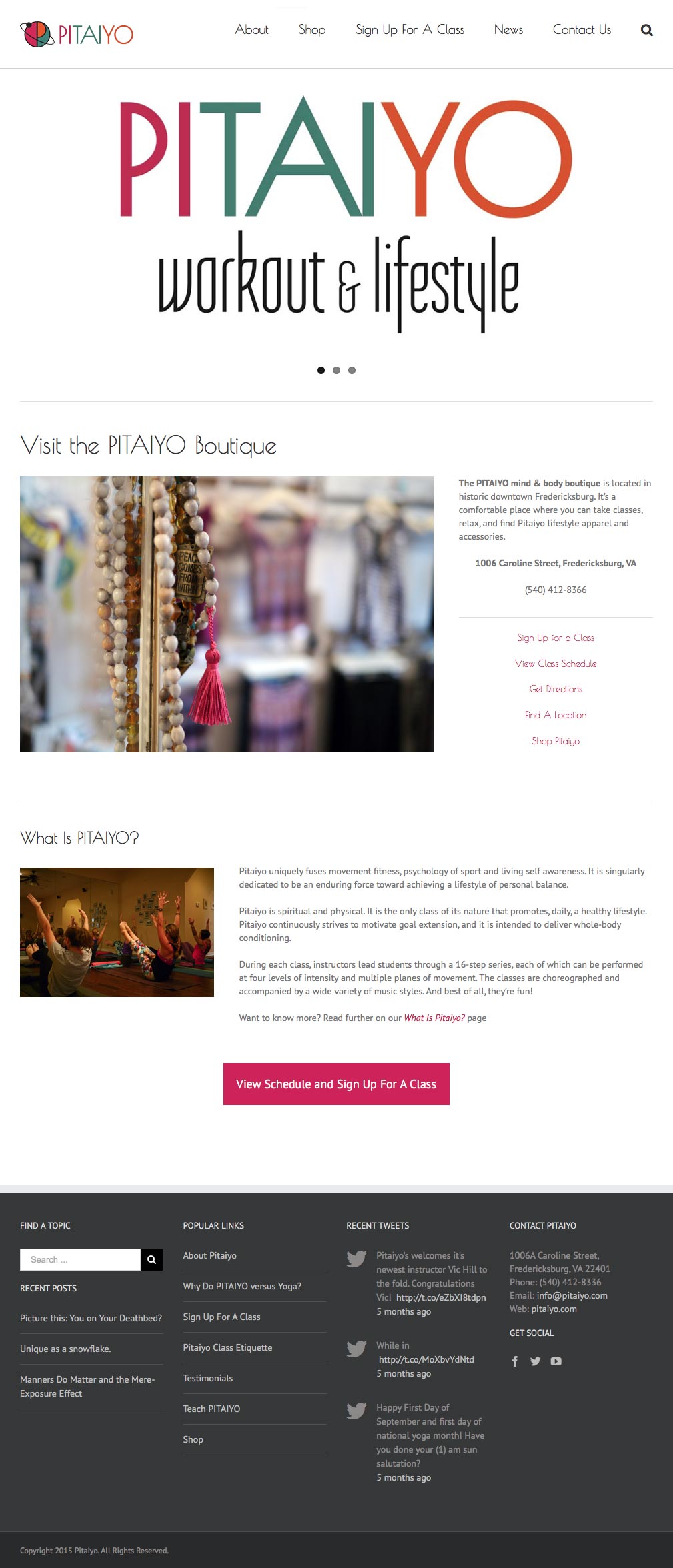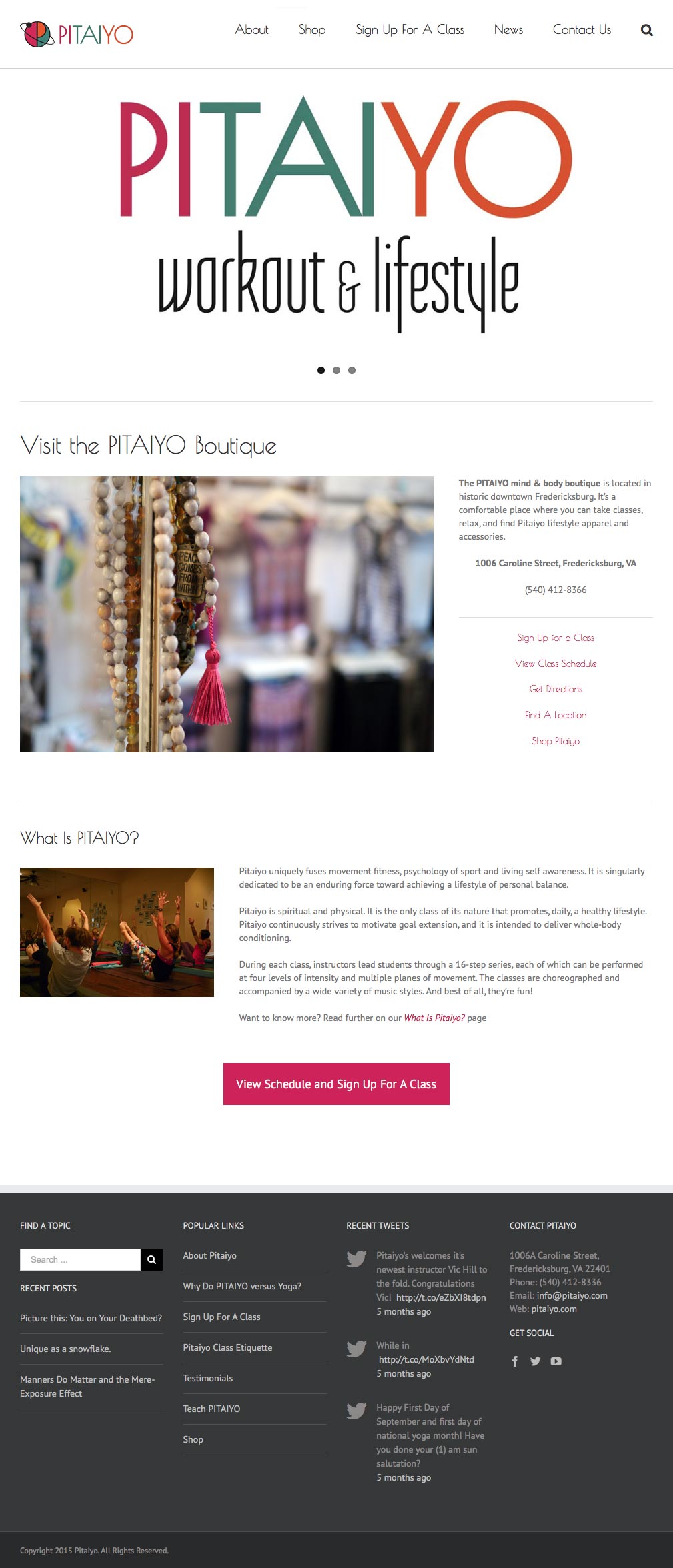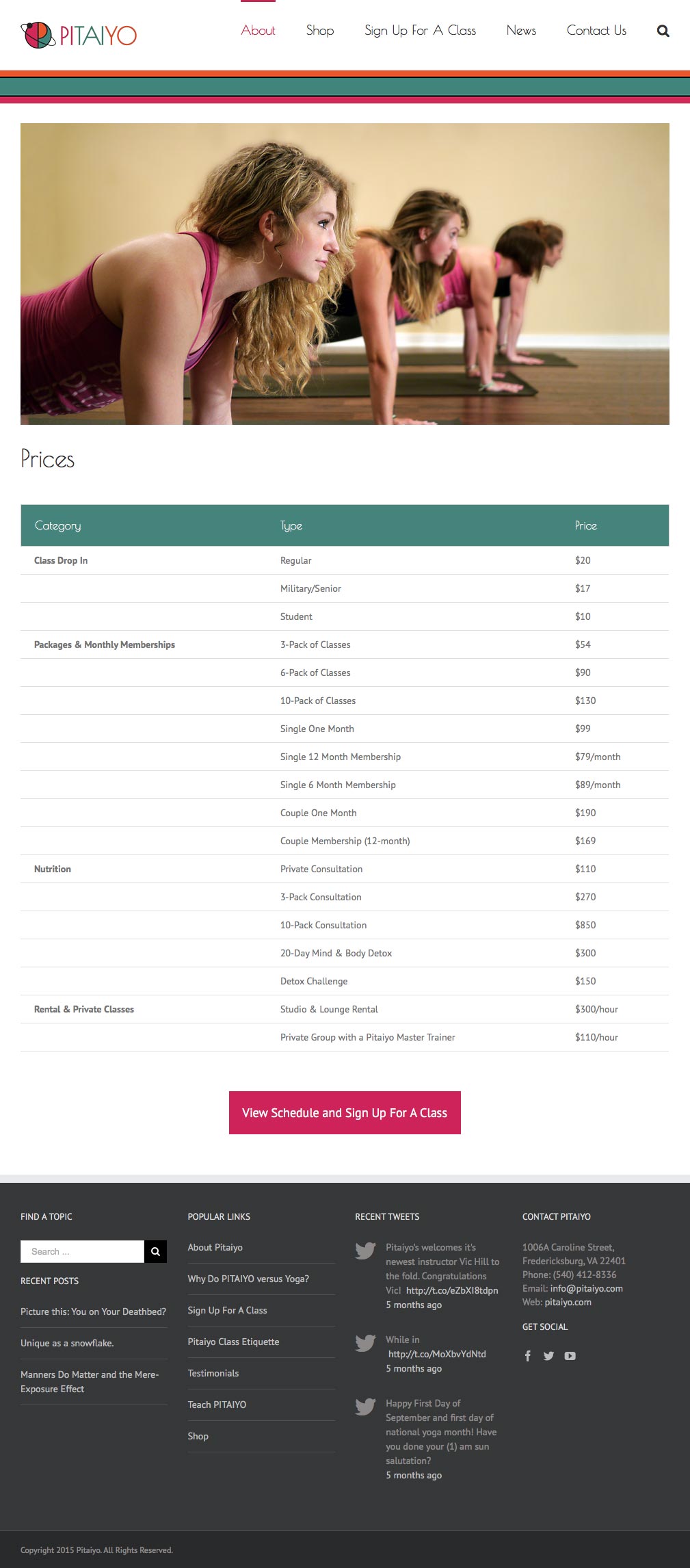 You can view the website where the images first appeared at Pitaiyo.com.